Finally I made a blog! :)
I've been thinking about making a blog for a really long time and am really glad that I finally did.
I arrived to Bangkok about a week ago and signed a four month contract with Elite Models. So far I really love it here. Being here for all of the holidays might be kind of rough but they have some really amazing Islands and skype is going to be my savior. :)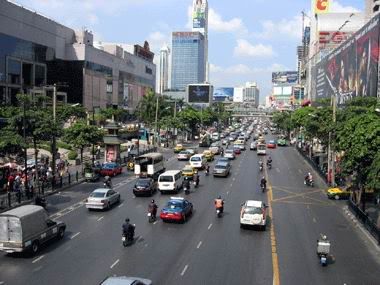 The city is really busy and really dirty. It reminds me of China in a lot of ways but the people are a lot friendlier and so far it seems like there are a lot of things to do here that are foreigner friendly.
More to come after I upload my pictures........
Sawatdee Kaa (Hello and Goodbye in Thai)
:)